Naš jezik: Digital Learning Resource for Elementary Bosnian, Croatian, and Serbian is an open educational resource for online, hybrid, and in-person instruction of all three language standards within a single classroom. It includes a digital textbook and an accompanying interactive website that help students learn to speak and write in the variant of their choice, but easily comprehend the other two, thereby allowing them to navigate the linguistic landscape just as a native speaker would.
Content and Purpose
Following the breakup of Yugoslavia in the 1990s, the successor states of Bosnia and Herzegovina, Croatia, and Serbia have each adopted a different standard of the language previously known as Serbo-Croatian. However, the differences in grammar and vocabulary are not substantial enough to prevent mutual intelligibility. For that reason, the Bosnian/Croatian/Serbian language is often taught in a single classroom to a mixed group of students looking to learn any of the three.
In the Naš jezik textbook, words particular to a specific standard are marked with a corresponding color-coded symbol, and all unmarked text can be used universally. The visual differentiation allows us to represent speakers of all official standards engaging in conversation with each other, reflecting the reality of seamless communication across political boundaries. This continued linguistic unity is captured in the title: Naš jezik (Our Language), a shorthand commonly used in the ex-Yugoslav diaspora to indicate a shared background.
The curriculum is intended for beginners seeking to develop elementary A2-level proficiency and communicate in everyday situations. It is built with group classes in mind, but can be used by independent learners or one-on-one tutors as well.
Learning materials on this website are divided into 20 lessons. Each lesson includes a downloadable textbook chapter and list of new vocabulary in .pdf format, as well as a set of digital grammar drills and vocabulary exercises automatically checked by the website.
All distinctions between the Bosnian, Croatian, and Serbian language variants are marked in accordance with the standardized grammar and vocabulary officially recognized in Bosnia and Herzegovina, Croatia, and Serbia, respectively. While we also recognize the fluidity of dialect distinctions in actual linguistic practices across all three countries, some compromises were necessary for the sake of clarity. Notably, standard Serbian recognizes both ekavian and ijekavian dialects, with the latter spoken widely in Republika Srpska. However, the majority of our students who aim to learn Serbian intend to travel, work, or study in Serbia, where they will only be expected to use the ekavian variant. For that reason, all words in ijekavian are marked exclusively as Bosnian and Croatian throughout the textbook.
Authors and Collaborators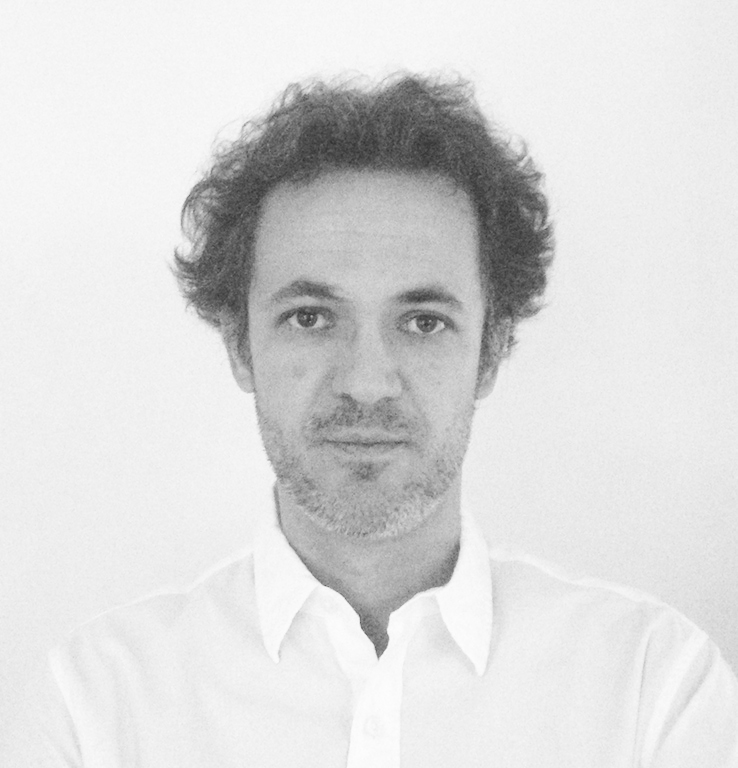 Aleksandar Bošković, Project Supervisor
Aleksandar Bošković is Lecturer in Bosnian-Croatian-Serbian at the Department of Slavic Languages and Literatures. He received his Ph.D. in Slavic Studies from the University of Michigan (2013) and M.A. in Comparative Literature and Literary Theory from the University of Belgrade (2007). Before coming to the States, he was a research fellow at the Institute of Literature and Art in Belgrade (2003-2008), where he worked on the project of Serbian literature of the XX century. He is the recipient of several grants and fellowships, including Collegium de Lyon Fellowship (2019-2020). His research has been supported by the Harriman Institute.

Bošković is a scholar of Russian and East European modernism, Yugoslav, post-Yugoslav and Balkan Studies, with a strong background in comparative literature, critical theory, and visual studies. He specializes in avant-garde literature and experimental art practices explored through the lenses of comparative media. He is currently working on a project entitled Nothing (:) Made in Yugoslavia, which investigates the relationship between negation practices across different arts and media in the former Yugoslavia—literature, film, visual arts, radio—and the notion of artistic value. He is also completing a book manuscript entitled Constructivist Cinépoetry Book, which explores the notion of cine-dispositive in relation to the early Soviet agit-poetry books illustrated by photomontage.
He is the recipient of five consecutive Instructional Innovation Grants from the Columbia University Language Resource Center.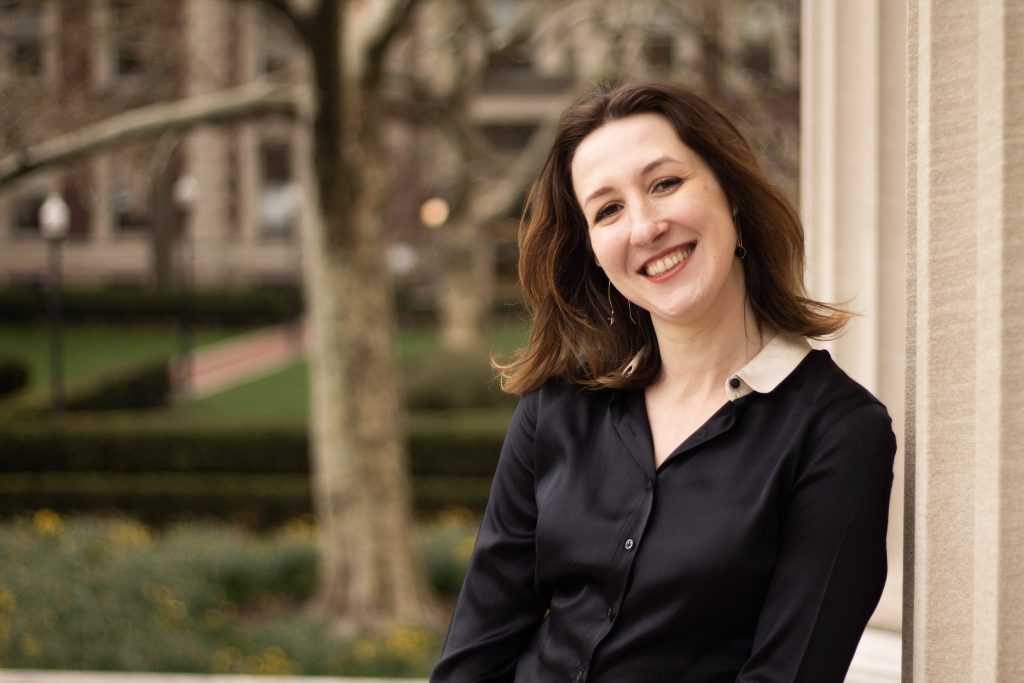 Milica Iličić, Curriculum Developer
Milica Iličić is a doctoral candidate in Slavic Languages and Comparative Literature at Columbia University, where she will receive her Ph.D. in October 2022. She holds a B.A. in Comparative Literature and Linguistics from Queen Mary, University of London, and an M.A. in Slavic Languages from Columbia.
Over the course of her graduate studies, she spent six semesters working as a language instructor for Elementary Bosnian/Croatian/Serbian, Elementary Russian, and Intermediate Russian. In addition to rigorous hands-on training in language pedagogy, she obtained the Advanced Teaching Certificate from Columbia's Center for Teaching and Learning. The syllabus for her undergraduate seminar, Thinking Bodies: Literature, Film, and Performance, has been awarded a Teaching Fellowship from the Graduate School of Arts and Sciences, and was offered to Columbia undergraduates in Spring 2021. In recognition of her contributions to the community of learners from non-traditional academic backgrounds, she was awarded the Excellence in Teaching Assistance Award by the General Studies Student Council in 2021.
More information about her pedagogy, syllabus design, and curriculum development work is available at her online teaching portfolio.

Editing and proofreading: Sandra Zlotrg
Textbook graphic design: Ivana Adamović and Ivana Radovanović
Images and photography: Freepic Creative Commons; Unsplash Creative Commons; Ilija Iličić
Audio recordings: Selma Asotić, Đivo Đurović, Biljana Milanović, Sandra Zlotrg
Implementation feedback: Predrag Obućina, Alexey Pekov
Special thanks to: Danilo Bajić, Aleksandar Kesić, Lana Radnić, Vera Radnić
The Naš jezik digital textbook was made possible by the generous support of the Columbia University Language Resource Center, through three consecutive Instructional Innovation Grants awarded between 2017/2018 and 2019/2020. The accompanying online workbook was funded by the same grant in 2020/2021. All materials may be used for educational and other non-commercial purposes, on the condition of following the terms of the Creative Commons BY-NC-SA license.

Language Resource Center, Columbia University